There are times in life when you find luck is on your side.  And one of those times is when you found that the "Gun Store Near Me", is Casino Pawn & Guns.  Because we have a great selection of guns, accessories, gear and ammo to choose from at affordable prices.  Whether you are looking for a Custom .38 Super handgun or a a rifle scope with a variable adjustment for the parallax, you have found a gun store and more!  In addition, we also list some of our stock on-line, making shopping with us convenient from the comfort of your couch!
Quality New & Used Firearms at the Gun Store Near Me
At Casino Pawn & Guns our inventory is ever changing, but never boring.  Either you can find the next addition to your collection, or your introduction to personal protection at our store.  We have affordable prices on low and high end firearms, that will make you smile!  Because when you are a skilled and experienced shooter, you appreciate expanding your range and shooting styles.
Here is a list of some popular firearms we sell in our store:
Gun Accessories & Tactical Gear We Sell, Buy & Pawn
In addition to our plethora of firearms to choose from, we also have great selection of accessories and gear as well.  Whether you are going to target practice or hunting for white-tailed deer, there are many items that keep you on track and shooting accurately.
Tactical gear has really expanded in the last few years and most of it is universal as well.  These items offer protection, navigation and a clear view day or night, hundreds of yards ahead of you.
Although, at Casino Pawn & Gold we do not lose sight of offering quality accessories at reasonable prices to our customers.  In addition, we are happy to guide you to stay focused on the gun accessories that fit your style and budget accordingly.  From boxes of cartridges to load in your clip, to a red dot laser sight for your Glock 19, we can help you stay within your budget!
Gun Accessories & Tactical Gear We Sell
Gun Holsters and Belts
Clips, Magazines to load ammunition
Bipods & Tripods
Night Vision Goggles
GPS Navigation, Range Finders
Bullet Proof Vests, Plates and Helmets
Our Location
Casino Pawn & Guns is on Cottonwood Lane , that is easily located in Casa Grande, Arizona.  However, our convenient location also serves the Eloy,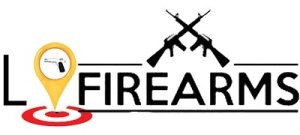 Coolidge, Maricopa and Arizona City areas.  We proudly opened our doors in 2013, and continue to provide our surrounding communities with quality guns, accessories and tactical gear at reasonable prices.
In addition, we also have listings of hand guns, rifles, shotguns and scopes listed on www.gunbroker.com.  As a result, you can take advantage of our selection and prices from the comfort of your couch if you so choose.
Gun Broker for FFL Transfers
Have you bought a firearm online, and need a gun broker to handle your FFL Transfer?  Once again, Casino Pawn & Guns is here to help get your firearms released to you!  Each FFL Transfer is only $25.  We collect the necessary information from you, and give it to the proper authorities, and wait for an approval to release your firearms to you.  The process takes approximately 3 days, as long as we have all of the correct information.  We call you and let you know when the gun has ben approved to be released.
If you have a CCW (Conceal & Carry Weapons Permit), please include that with your information.  It tends to move the process quicker, and essentially allows us to call you sooner to come retrieve your firearm.
Any firearms that are left at Casino Pawn & Guns for 30 days or more are subject to storage fees.