PAWN SHOP, GUN BUYER, GUN SELLER & JEWELRY STORE
YOUR SECURE AND FRIENDLY CASA GRANDE ARIZONA GUN STORE
Gun Buyer Casa Grande, AZ
Don't gamble with your guns and other fine weapons. Come to Casino Pawn and Guns where we give you the most cash for your guns. Guaranteed!
Sell Handguns, Pistols & Guns
Casino Pawn and Guns is Casa Grande's premier firearm and gun buyer. We will buy rifles, handguns, pistols, antique weapons, knifes, and much more.
Auto Title Loans are typically a cash loan against the value of a car. Casino Pawn and Gold we will give you from $100 to $100,000 for your vehicle today!
We Are Casino Pawn & GUNS
Welcome to Casa Grande's BEST Gun Store and Pawn Shop! Soon to be famous in the Casa Grande area for great service and the highest loan amounts. We also serve Coolidge, Florence, Eloy, Maricopa, and Arizona City. If you need CASH FOR GUNS or other valuables FAST, we are here to meet your needs.
As a pawn shop, we loan or buy outright almost anything of value. We will give you CASH FOR GUNS to buy any guns that you may have. We also buy and lend on silver, platinum, coins, estate and diamond jewelry, used cell phones, tools, gaming systems, musical instruments, laptop computers, and other items of value in for a FREE consultation to buy and sell your guns to our pawn shop. One of our friendly, and knowledgeable staff members will appraise your unwanted items at no cost at our pawn shop and provide an immediate loan, with no credit check.  The pawn shop lending system is very easy, and our loan process is fast, painless, and it involves minimal paperwork in our pawn shop.
We look forward to seeing you soon, and providing you the best service as a Casa Grande Gun Store and Pawn Shop!  We are also servicing the areas of Arizona City, Eloy, Florence, Coolidge, and Maricopa!  We pride ourselves in being the number one Casa Grande, Arizona gun store and pawn shop.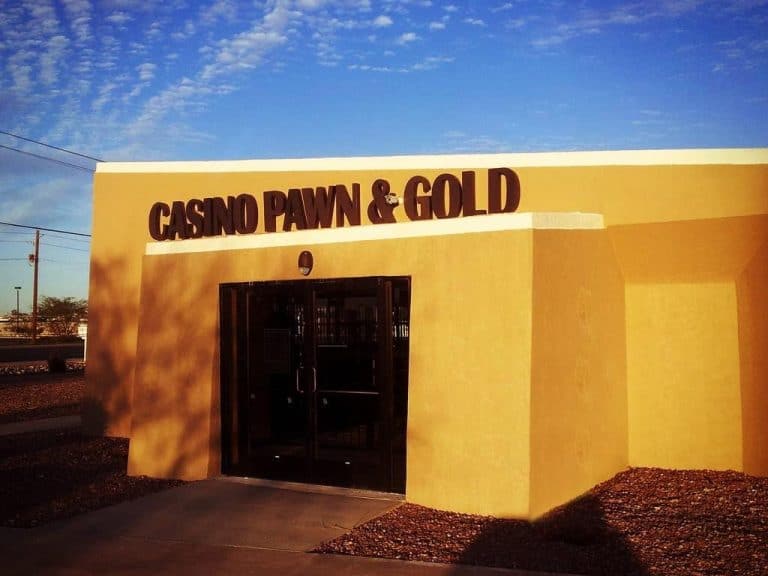 Gun Store Casa Grande, But Better!
Our Pawn Shop in Casa Grande makes 90 day Pawn loans, Cash loans, Bullion loans, Electronic loans, Diamond Loans, Watch Loans, Gold Loans, Silver Loans, Platinum Loans, from $20 to $200,000. We lend our customers the highest amount possible based on our very aggressive valuation programs.  We are the best Pawn Shop in the Casa Grande Area, also serving Coolidge, Maricopa, Arizona City, and Florence.  Our goal is to try to satisfy our customers need for immediate funds, with no credit check, and with virtually a 100% approval rate (If you have unwanted jewelry, tools, cell phones, gaming systems, musical instruments, and other items that are worth something, we make the  loan). We give the most CASH FOR GUNS, and the highest payout possible. We also buy new and used cell phones, and cell phone accessories.  Come and visit our pawn shop today, happily serving Casa Grande, and the areas surrounding Casa Grande such as Arizona City, Maricopa, Eloy and Coolidge.
A Full Service Casa Grande GUN STORE
We also provide AUTO TITLE LOANS on your vehicles through Phoenix Title Loans, LLC so you can get a loan using the title of your car, truck, van, SUV, RV, motor home, motorcycle, boat, jet-ski or collectible, antique, classic or custom car here at our pawn shop.   No vehicle, no problem!  Come get a pawn on any item today, and walk out with fast cash.  We will offer you a cash pawn loan for any valuable item you may have.  Whether it's jewelry, video game systems, electronics, used cell phones, whatever the case!  We will give you money for it.  We truly are a full service, Casa Grande gun store and pawn shop and are at your disposal for whatever your cash needs may be.