Pawn Handguns
In a bind and need fast cash?  Pawn handguns for cash today at Casa Grande's pawn shop leader!  Having been the top gun lender in all of Casa Grande, Coolidge, Eloy, and Florence for the last few years, you can rest assured you're dealing with talented professionals that will get you the cash you deserve in a heartbeat.  It's important to note that no matter what kind of handgun you have, it's eligible for a loan. We make handgun loans on anything of value no matter the circumstance.  Let's take a look at our gun loan process and how you can maximize your cash value.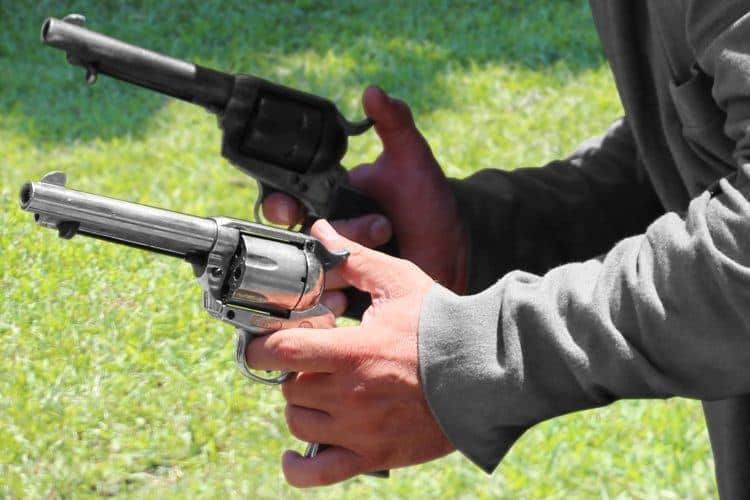 Maximizing Handgun Loans
If you really want to get the most cash for your handgun possible, then bring in everything associated with the gun possible.  Any original paperwork, accessories, boxes, extra magazines, whatever you have, we want it!  Why this is so important is because we value your gun based off of its resale value, and customers are always much happier to pay for the whole package rather than just the gun alone.  If you don't have these items, don't worry, you'll still walk away with plenty of cash, but it's one of the many ways you can maximize your handgun loan.  While any gun brand of value we'll take, here's a little list of the most popular ones we take:
The Handgun Loan Process
The process is simple, painless, and can take as little as five minutes.  First and foremost, bring your handgun down to Casino Pawn and Guns!  In order to accurately appraise your gun, our trained associates need to see it in person.  We take into consideration the cosmetic value and the internal condition of the gun as well.  Due to our inability to actually test the handgun, we closely inspect the internals for its condition.  With all this information, the last thing we do is investigate what the current resale value is.  We use sources such as eBay, and different gun brokering websites to see what potential customers are willing to pay for the gun in its current condition.  With all this information in mind, we make you a cash loan offer.
We are constantly comparing our prices with local competitors to ensure that our values are always the top of what you'll find elsewhere, so at Casino Pawn and Guns, shopping around isn't necessary as we do it for you!  We'll collect a few signature sand send you off on your way with hundreds of dollars in cash in hand.  When you pawn handguns, your handgun sits in our safe, secure storage facility for the duration of the loan until you're ready to come pick it up.
Repaying Your Handgun Loan
Repayment is something we try to make as easy as possible.  Governed by Arizona statutes, each of our gun loans is written out for 90 days during which you can come and pay off the loan without any penalty whatsoever.  If you choose this option, you simply pay off the accrued interest and principal balance up to that point and we send you on your way with your handgun.
If at the end of the 90 day term, you're not ready to repay the loan, we're happy to be flexible.  All that's required is for you to pay off the interest accrued up to that point. We'll write the loan out for another 90 days giving you as much financial freedom as you need.  Our handgun loans are unmatched by any in Casa Grande, Arizona City, Eloy, Florence, and Coolidge.  There's no reason to travel anywhere except Casino Pawn and Guns for your handgun loan.  Come and visit today for a free cash quote!