Casino Pawn and Guns Is The Place To Go For FFL Transfers Casa Grande Residents!
When purchasing any kind of firearm online, a Federal Firearms License Transfer has to take place before you can receive your item.  The

gun can't simply be shipped to a residence or your work.  It has to go through the proper channels, to be released to you.  Luckily, Casino Pawn and Guns is a licensed gun dealer, and happy to provide a FFL Transfer for minimal cost.  Being Casa Grande's leading gun buyer and seller, it's a service we're happy to offer.
To Complete an FFL Transfer
If you'd like us to complete an FFL Transfer for you, please complete the following form. Keep in mind that our transfer fee is $25.
FFL License # 9-86-021-02-4E-08085  Expires 05/01/2024
There's no need for any other contact, just list Casino Pawn and Guns as the delivery address and we'll handle the rest.  We are open seven days a week, and located in Casa Grande.  And, at only $25 per Casa Grande FFL Transfer, we're the safest and most affordable place to get it done.  You can also call us at (520) 314-6066 if you've other questions about the process.
Please do not come down to Casino Pawn and Guns when delivery of the gun has been made.  There are steps our authorized representative has to take before we can give you possession of the gun.  This should only take up to 24 hours and we will give a call once the item is available for transfer.
To pick up your FFL Transfer, please bring:
Arizona Driver's License or photo ID card with CURRENT address listed

If you have an Arizona CCW, notify us, and bring it down as this can speed up the process

We ask all of our customers to please pick up their firearms within 30 days of being notified that it is available.
When Is an FFL Gun Transfer Necessary?
An FFL Gun Transfer is necessary whenever you're shipping a gun across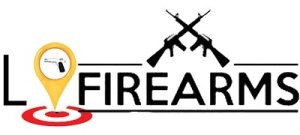 state borders.  Whether it's you shipping to another residence across state borders, or to yourself across state lines, it has to be moved through someone holding the appropriate licenses.  We here, at Casino Pawn and Guns offers a simple, yet efficient transfer form to complete and submit.  In addition, we offer our FFL transfers for only $25 per transfer.
You'd simply contact us beforehand, fill out the appropriate paperwork from the ATF, and then have us listed as the shipping address for your gun.  We'll handle things on our end and as long as all the paperwork is in order, then all you have to do is come by and pick up your gun.
It's important to keep in mind that we have to follow the same process that you would go through to purchase a gun.  This means that we perform the required background check required.  Therefore, we cannot relinquish the gun to you without having clearance first.  However, most gun owners are familiar with the process from previous gun purchases, and usually lessens the approval time.
Why Choose Casino Pawn and Guns?
We're a smaller shop that makes gun loans, buys guns, and sells guns,
but that's only a piece of our business.  When you come and visit our location, you can be in and out with your firearm in no time.  There's no lines, no waiting, and no nonsense.  We're the premiere location for FFL Transfers no matter what part of Casa Grande you're coming in from.
Casino Pawn and Guns provides FFL Transfers for Coolidge, Casa Grande, Eloy, Florence, Arizona City, Maricopa and surrounding areas.