As a gun owner, we all know that there are quite a bit of gun accessories out there.  Depending on the kind of firearm you own, you can have quite a bit of money invested.  Whether it's for long distance shooting, or for practicing at the shooting range, there's a lot to choose from.  Therefore, if you are in need of some extra cash quickly, you can sell gun accessories to make that happen. Furthermore, you can get the best cash offer when you sell gun accessories at Casino Pawn & Guns.
Sell Gun Accessories With Your Firearms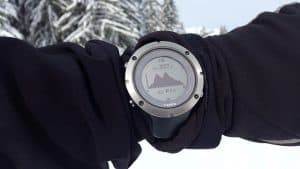 At Casino Pawn & Guns you can unload your gun accessories on their own for a pocket full of cash.  Although if you sell them along with your firearm, their combined sale can get you a stack of cash quickly.  Whether they are all related to navigation, more accurate shooting, or are a culmination of items that will ultimately make a hunting experience its best, we will gladly buy them.
Here's an idea of the selection of accessories will buy from you:
GPS Trackers & Rangefinders
Night Vision & Thermal Imaging
Gun Cases & Gun Safes
Clay Target Thrower
Chronographs & Shot Timers
Every Accessory is Assessed Accurately
Whatever firearm accessories you bring in to Casino Pawn & Guns will be valued following this basic guideline.  Beginning with the exterior condition of the item.  As a result, we are able to ensure that its physical aesthetics are still appealing.  In addition, our associate is making sure that the wear and tear is not noticeable.  After that, we will confirm that internal mechanics work accordingly and are in good condition.  In the end, we are now able to check the current market value of the accessory, and determining a cash offer to present.
*Although our valuations of your accessories are free of charge, there is never an obligation to accept our cash offers.
More Than Just a Pawn Shop
Casino Pawn & Guns is a gun shop, a pawn shop and more!  We provide more ways to put cash in your pockets than any other shops around.  Located in Casa Grande, we are here to help Casa Grande, Eloy, Coolidge and surrounding areas get the cash they need, and offer more ways to make that possible!!
Come in and see what Casino Pawn & Guns has to offer you for your guns and accessories!