When you buy a gun, you also have a plethora of accessories to choose from.  Whether your firearm is for hunting or tactical training, your gear is focused. Because the reality is that there is a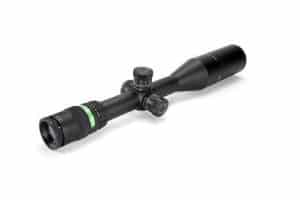 never-ending slew of accessories and can be very costly.  As a result, just the scope for your rifle can easily exceed the cost of your rifle.  Therefore, Casino Pawn & Guns offers secured loans when you pawn gun accessories with us.  Because such a great investment is not privy to just selling them when you need cash quickly.
Why Pawn Gun Accessories?
Because your collection of firearms and the accessories that you have acquired are personal.  In addition, they are an investment of time, money and devotion.  After that dedication, it is not an easy thing to just sell your gun accessories when you need the cash.  It is much more rational to utilize their equity for your temporary financial stress and get them back in your possession.
You can pawn your gun accessories on their own,  or bundle them with the firearm and its ammo to get ample cash in your hand.  Above all, we want to help you get the amount you need and help you get your valuables back in your hands as fast as possible.  All of our pawn loans are for 90 days, and you can satisfy the loan anytime during it.  The sooner you pay it off, the less you pay in the end.  Because we pro-rate the interest accrued to date of payment of paying off the loan.  Although, if you are unable to pay off the loan within the 90 days, you can opt to extend the loan.  With paying off just the interest accrued, we can extend the loan for another 90 days.
We offer pawn loans on the following gun accessories (any and all brands):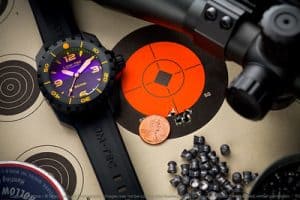 Appraisal of Your Accessories
At Casino Pawn & Guns we will give you an accurate appraisal to offer you the most cash possible.  Our staff's knowledge and experience give them a great ability to measure value.  They will begin with examining the exterior of the accessory. Because we are ensuring that there are no marks or scratches that will affect its value.  After that, we confirm that all the internals of it are in good working order.  In addition, we also check that any and all connections of apps or to the internet function properly.  As a result, we have a frame of reference to check the current market value.  So consequently, we know our cash offer presented to you is spot on of its resale value.
In addition, all of our appraisals are free of charge, and there is never any obligation to accept our cash offers.
Upon accepting our cash offer for a secured loan, we will need two things.  First, we need to see your valid and current Arizona ID, followed by a few signatures.  After that, we count out the cash directly to you and you will be on your way.
Click on the bottom right of the screen to connect with an associate via live-chat.  You can get all of your questions answered and get the paperwork started before you even arrive at our store.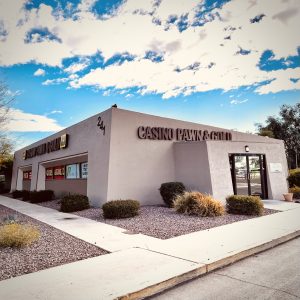 A Pawn Shop and More!
Casino Pawn & Guns is more than your average pawn shop.  Yes, you can bring your valuables in for a secured loan or to sell outright, but there is more.  If you're looking to purchase firearms and accessories, you can check out our listings on Gunbroker.com, and take advantage of quality items at affordable prices.
In addition, we also provide the service of FFL transfers for $25 each.  We want to be a gun broker you can rely on in every way!  Including, the ability to submit our FFL Transfer Application online.  Once we receive approval to release the firearm, we will notify you, and have it ready and waiting for you to receive it.
Why do we go above and beyond for our customers?  Because we have been Casa Grande's pawn shop they can rely on for almost a decade, and we are committed to provide our customers with multiple and quality services.  Give us a call or come on down and see what we have to offer.