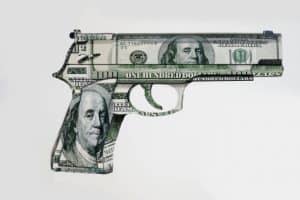 An interest in learning how to protect yourself and your home, leads us to purchasing our first firearm.  As a result, you can have quite a personal selection to choose from.  Specially when it comes to handguns.  Because pistols have evolved quite nicely.  For instance, they can have up to 16 rounds in a clip or magazine, are lighter, and easy to conceal.  Meanwhile, revolvers are powerful, easy to maintain and very reliable.  In addition, they also retain their value well, making them a great investment as well.  Therefore, if you are aiming to get a stack of fast cash, sell handguns at Casino Pawn & Guns.  We strive to recognize the value in your handguns, and turn it into phat cash.
Assessing a Handguns Value
Value of a handgun is determined by two different aspects.  To clarify, the first aspect is the external condition of the firearm.  Because, what our eyes find appealing is the initial first step of any purchase.  Therefore, we examine the pistol or revolver's exterior, noting if it is scuffed or has flaws.   After that, the internal condition is inspected, ensuring that the handgun is mechanically all in tact and in good working condition.  As a result, we can determine where the handgun falls in line with the current market value and present our cash offer.
*Whether or not you accept our cash offer, our gun valuations are free of charge!
Helpful Hints to Get the Most Cash Possible!
Clean your handgun before bringing it in to assess its value.
Make sure you bring in any accessories it came with at  its purchase, original box it came in and receipt of purchase.
Bring along any and all accessories bought for that handgun, as well as full and complete boxes of ammo you have.
We Buy All Makes & Models of Handguns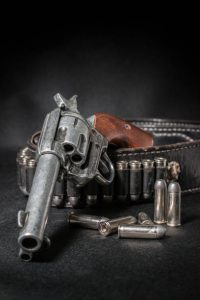 Honestly,  we welcome any and all types of pistols and revolvers to be sold at our pawn shop.  For instance, we have bought and sold the following list here at Casino Pawn & Guns…
Ruger GP100

LCR Double Action Revolver
LCP II

Colt Cobra 38 Special
Rossi 352 38 Special
S & W Governor 410
Sig Sauer P365
CZ-75
Taurus PT-1911
Glock G45
Sell Handguns at the Gun Shop Casa Grande Residents Trust!
Casino Pawn & Guns' location in Casa Grande, is conveniently sought out by Eloy, Coolidge, and Florence residents as well.  Because it is our goal to offer our customers the most amount of cash and to put it in your hands!
Whether you come in to our store to buy, sell or pawn your handgun by itself, or bring in a variety of firearms and accessories, you will be impressed with our courteous staff.  They are skilled and experienced to provide accurate assessments and turn them into cash in your hands!  So come on in to our pawn shop and see what we have to offer you!