When it comes to firearms, rifles can attribute to a majority of a gun owner's collection over the years.  This is not by chance, but a conscious choice.  Because their designs and "actions" differ, some more dramatically than others.  Therefore our collection can grow quite rapidly, along with the accessories you've chosen for each.  However, if you are hit with a financial emergency, it is time to take stock and realize it is actually an investment to cash in on.  At Casino Pawn & Guns we offer the most cash possible when you sell rifles to us.  Come on in to our Casa Grande location and see how we turn offers into cash in your hands!
Appraisals to Sell Rifles are Free of Charge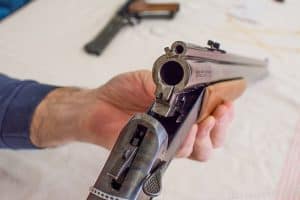 To determine a cash offer, it is essential to assess the firearm first.  Therefore, our associate will examine the external condition of the rifle.  Thus, assessing the rifle's aesthetic appeal.  Furthermore, confirming there are no marks or scratches that will affect the current market value.  In addition, we examine the internal working condition of the rifle.  Verifying that it is mechanically able to lock, load and fire rounds correctly.  After that, the last variable to confirm is the current market value of your rifle.  With all these factors, we can confidently make the highest cash offer possible and present it to you.
Whether or not you accept our cash offer for your rifle, our assessments are free of charge.  Because we are glad that you gave us an opportunity to make the cash offer.   So consequently, after receiving a couple of other offers, we see customers return, admitting that our offer was far better than local competition.
Helpful Hints to increase our cash offer to buy your rifle:
Bring your rifle in the best possible condition to our location.
Have any receipts from purchase or certificates of authentication  with you, along with the original box or packaging.
Make sure that you have every thing that was included at the time of purchase.
Bring along any and all accessories and complete boxes of ammo for your rifle. For instance, your high performance scope with adjustable parallax and reticle.
Rifles We Buy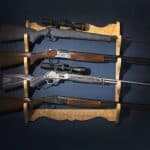 Honestly, we are willing to buy rifles, no matter the make or model.  Whether it is a bolt-action rifle or a semi-automatic rifle, we would like the opportunity to make you an offer.
Here's a sample of rifles we have bought and sold at our gun store.
Sell Rifles in as Little as 10 Minutes
At Casino Pawn & Guns, once a cash offer is accepted, we need to finalize and complete the paperwork to buy your rifle.  Therefore, we will need a valid and current Arizona Driver's License and a few signatures to do so.  Once that is all said and done, all that is left is to count out the cash offer agreed upon and hand it to you.  From the assessment to the counting of your cash can take as little as 10 minutes.  Above all, we have a skilled and experienced staff, that know value when they see it, and turn it into the cash you need fast!